Domino Printing Sciences appoints Jeremy Jones as Global Marketing Director
Jeremy Jones
In his new position, Jeremy Jones will lead the Global Marketing Team in continuing to build on the coding and marking company's cohesive, global and focused marketing function to support corporate objectives.
Jones' background lies predominantly in B2B technology marketing. In the past twenty five years he has spearheaded multiple brand awareness campaigns, as well as managed customer-centric, insight-driven corporate content marketing programmes for global execution.
Among the numerous leadership roles he has held, he was most recently the Director of Brand Marketing at AVEVA, leading provider of engineering, design and information management software solutions.
Jones plans to bring this wealth of experience and knowledge to his new role.
"I am delighted to be joining Domino at such an exciting time — the ambition shared throughout the organisation is immense and the opportunities for growth are significant," he said.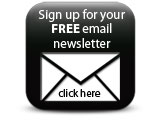 "As a marketer focused on delivering value to the business, this is truly inspiring and I look forward to taking on the responsibilities that come with the position."
Companies