Domino increases pre-tax profit and sales in first half
Has recruited 100 new sales, marketing and service staff in past 12 months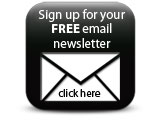 Domino Printing Sciences, a UK supplier of inkjet printers and inks used in the labelling of pharmaceuticals, food, drinks and other products, increased its pre-tax profit by 13% to £27.1m on sales up 8% to £156.4m in the half-year to April.

Chairman Peter Byrom said sales of Domino's newer technology thermal transfer and thermal inkjet products were both significantly ahead of last year.

Sales of continuous inkjet and laser printer products have made good progress since their launch at the end of the first quarter and demand for fluids, consumables and other market products remain strong, he added.

The company has recruited 100 new sales, marketing and service personnel in the last 12 months.

Byrom said the company has continued to invest in r&d, with further new product announcements made at the Interpack packaging exhibition in Düsseldorf in May.


Companies