Domino introduces new ribbons for TTO applications
Designed for the V-Series TTO Printer systems
Domino has released new ribbons for its V-Series TTO Printer systems
Domino has released a new ADVANCED Ribbon (AR) grade for thermal transfer overprinting (TTO) applications. Designed for Domino's V-Series TTO Printer systems, AR offers durable, high definition codes, at fast speeds and low operational costs. Also added to the specialist ribbon range is an Ultra White (UW) option, for printing more opaque codes onto dark substrates.
'With the launch of the ADVANCED Ribbon, our aim was to provide superior printing performance compared with other conventional black ribbons,' says Neil Cook, Product Marketing Manager - TTO at Domino Printing Sciences.
'By combining the best characteristics of both traditional wax-resin and resin ribbons, AR allows codes to be printed with optimum legibility, at high speed across a wide range of applications and substrates. This versatility makes ribbon selection simpler for customers and delivers attractive benefits that generic ribbon suppliers cannot match.'
AR offers better print adhesion, improving rub and scratch resistance by more than 30% in comparison with generic ribbon, in addition to being up to 160% longer than generic supplies. Total Cost of Ownership (TCO) is reduced with less downtime for changeovers due to the longer ribbon roll, and by requiring less energy to transfer the AR ink layer thereby extending print head life.
Cook highlights another important benefit for the ribbon: 'It is worth noting that the AR is compliant with the FDA and European Food contact regulations 1935/2004/EC, which make it ideal for use on flexible packaging for the food industry, a sector that is of key importance for Domino.'
The Ultra White ribbon will provide superior contract on dark substrates, with a high opacity white print
The launch of an Ultra White V-Series Thermal Transfer Ribbon will provide a superior contrast on dark substrates, with a high opacity white print.
'The ability to print a very opaque white code has always presented a challenge as the ink layer needs to be thick, which has the added effect of making the ribbon rolls shorter,' explains Cook. 'With Ultra White, we can now achieve a more opaque white print while allowing a 10% increase in roll length – when compared with previous white ribbon. This longer roll length ensures a better total cost of ownership, allowing for a greater number of prints per roll, resulting in a reduced number of line stops to change ribbon.'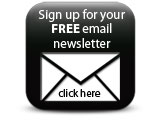 He concludes: 'Our objective is to offer performance and value to our customers and with these latest advances in TTO technology, we believe we are perfectly equipped to deliver on that promise.'
Companies