Domino makes three promotions
Three members of the coding and marking company take up more senior sales roles
Ben Rock (left) and Will Edwards
Domino has promoted three members of its sales team.
In his new position as Group Sales Director, Ben Rock will draw on his long and varied experience at the company to bring fresh energy to the sales approach around the world.
Meanwhile, Will Edwards has been promoted to European Sales Director, a role which will see him lead the company's European business, including direct channels and distributors.
Mike Hurst will replace Edwards as he moves up to General Manager for the UK sales channel.
Rock first joined Domino in 1991 as a Development Chemist, before moving into a UK sales role covering the East Midlands region. He honed his leadership skills while heading up the UK Sales Team in 1999 until he relocated to Japan in 2002, where he served as Country Manager for four years. Since 2006, Rock has returned to the UK to take on management responsibilities for the Global Key Accounts and Distributor Management teams, until landing the role of Group Sales Director in November 2014.
Before joining Domino in 2000, Edwards was a mechanical engineering graduate forging a career in the white goods industry. Specialising originally in the design of domestic refrigeration equipment, he was subsequently promoted as part of a leadership programme to Sales Manager, before moving into the logistics industry as an Account Manager.
Mike Hurst
Edwards' initial role at Domino was as a Territory Sales Manager for the Product Identification Strategic Business Unit, working primarily on new business accounts. He has spent the last five years leading the Domino UK business as General Manager.
Since joining Domino in 1991 Hurst has held a variety of roles including overseeing start-up business units as a result of organic business growth and acquisitions. He began his career in engineering, then qualified as a chartered engineer, before moving into product management.
As Product Director for Domino, Hurst was instrumental in three new business acquisitions and Domino's subsequent entrance into the high resolution inkjet printing and print and apply sectors. He also contributed significantly to the company's move into coding automation, ahead of one of his more recent role, as Director of Sales Channel Development.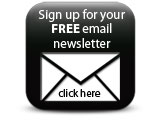 Since 2013, Hurst has worked in the UK Sales and Service Channel, as Director of UK Sales, responsible for direct sales management and leadership of the sales team.
Companies