Domino reports fall in pre-tax profit and lower sales
European economic uncertainty leads to delays in placing orders
Domino chairman Peter Byrom expects full-year sales to be close to those achieved last year
Domino Printing Sciences, a UK supplier of inkjet printers and inks to the pharmaceutical and other industries, reported a 9% fall in pre-tax first-half profit, with sales 3% below the comparable period last year.
The Cambridge, UK-based firm said European economic conditions and general uncertainty had prompted some customers to delay placing orders.
Pre-tax profit for the six months to 30 April 2012 fell from £27.1m to £24.7m, while sales dropped from £156.4m to £151m.
'There is general uncertainty about global economic conditions and we remain cautious about immediate prospects for market recovery,' said chairman Peter Byrom.
The firm reported double-digit growth in the US.
Sales of Domino's newer technology products, such as laser printers, thermal transfer overprinting and the K600i digital press were ahead of last year, but sales of traditional technology printers were lower, particularly in Europe, China and SE Asian markets, the firm said.
Demand for consumables and other after market products, which represent approximately 60% of sales, were in line with expectations.
'We have controlled costs carefully while maintaining high levels of customer service and responsiveness,' said Byrom.
'We have continued to invest in r&d and have made good progress with our new platform development. We look forward to seeing new products based upon this platform over the next two years.'
This month Domino acquired the remaining shares in Graph-Tech, its Swiss partner responsible for the development and manufacture of a number of its digital printing products including the K600i and N600i label presses.
'We expect to see growth in these products as digital technology replaces traditional printing techniques in packaging and other applications,' Byrom said.
The firm also paid £6.5m for PostJet, based near Basingstoke, Hampshire, which develops inkjet printing equipment specifically for high-speed postal applications.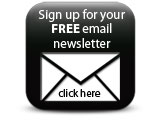 The firm expects that sales for the full year will be close to those achieved last year.
Companies