Domino strengthens specialist pharma product ID team
Appoints new marketing executive
Julia Felgate
Julia Felgate has joined Domino Printing Sciences' specialist global pharmaceutical product identifications group as marketing executive.
This group is dedicated to helping pharmaceutical manufacturers comply with the pending Falsified Medicines Directive (FMD) 2011/62/EU, which comes into force on 2 January 2013.
In her new role, Felgate will support the team in focusing on best practice solutions to comply with the requirements of the FMD.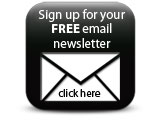 Domino's FMD team is headed by life sciences manager Craig Stobie, who has spent the last 18 months consulting and engaging with key stakeholders to prepare for forthcoming EU announcements.
Companies