Dr Belinda Quinn appointed as Chief Executive of the Precision Medicine Catapult
Quinn has been Chief Medical Officer of the organisation for the past six months
Dr Belinda Quinn
The Precision Medicine Catapult, the UK's innovation centre for precision (or personalised) medicine, has appointed Dr Belinda Quinn as Chief Executive.
Quinn has been Chief Clinical Officer of the Precision Medicine Catapult for the past six months, formulating and landscaping Precision Medicine opportunities across the UK. She has played a pivotal leadership role in mobilising the seven Centres of Excellence integral to the success of the Precision Medicine Catapult.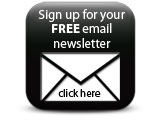 Quinn trained as a doctor specialising in neurology before diversifying into IT and clinical leadership roles. She has held executive roles across the public and private sector including big pharma, global management consulting, the NHS, data and regulatory in the UK, Australia and the Middle East.
Companies