Dr Martin Mackay awarded honorary Doctor of Science
In recognition of his significant achievements in the pharma industry
Martin Mackay. Photo courtesy of University of Brighton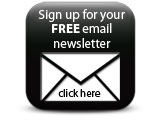 A renowned 'drug hunter' has been awarded an honorary Doctor of Science from the University of Brighton in recognition of his significant achievements in the pharmaceutical industry over the past 30 years.

Martin Mackay, president of r&d at AstraZeneca, is currently leading development of the next generation of drugs to combat diseases associated with ageing, and a new drug to prevent blood clotting.

Professor Andrew Lloyd, dean of the University of Brighton' s Faculty of Science and Engineering, described Mackay as a drug hunter with a remarkable ability to recognise new drug opportunities. He said few individuals had contributed as much to the success of the global pharmaceutical industry as he had.

Mackay, who carried out research at the University of Brighton for seven years, was previously with Pfizer, where he oversaw the development of a number of drugs including anti-fungal treatment Vfend, and Marabiroc, an effective treatment for HIV that prevents the virus entering the patient's immune system.


Companies