Dr Reddys Custom Pharmaceutical Services at CPhI
End-to-end services will be highlighted on Stand no 31D05
CPS draws on Dr Reddys expertise and capabilities in pharmaceutical development and manufacturing to provide innovators with customised services and solutions for starting materials, intermediates, active ingredients and finished dosage forms.
Our CPS business serves several 'innovators', from Big Pharma to emerging biotech. Within a short span, we have become one of the largest pharma outsourcing players from India and a partner-of-choice for innovators.
Combined with a range of novel technology offerings we have the capability to supply both small-scale clinical trial quantities and commercial-scale requirements. Our end-to-end services and competitive pricing make a compelling value proposition to our global 'innovator' partners.
Stand no: 31D05
Dr Reddy's Laboratories Ltd
Custom Pharmaceutical Services (CPS)
US: +1 908 203 4932
EU: +44 1223 728010
India: +91 40 4465 8888
cps@drreddys.com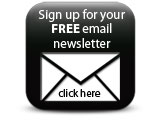 www.drreddys-cps.com
Companies