Dr Sy Pretorius gains a promotion at Parexel
Becomes Chief Scientific Officer and will continue to lead global Phase I and IIa services
Sy Pretorius
Parexel International, a global biopharmaceutical services organisation, has named Sy Pretorius as Chief Scientific Officer. Pretorius is currently Corporate Vice President and Worldwide Head of Early Phase at the company, and will continue in that capacity in addition to assuming his expanded responsibilities.
As Chief Scientific Officer, Pretorius will enhance and lead innovation of clinical research methodologies, and help Parexel further integrate its offerings to meet growing industry demand for end-to-end drug development services. He will focus clinical trial modelling and simulations, as well as adaptive trial designs. He will also lead the company's study optimisation services.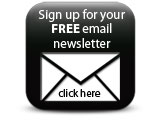 In nearly 18 years at Parexel, Pretorius has held positions of increasing responsibility, most recently as head of Early Phase services. He will continue to lead Parexel's global Phase I and IIa services.
Companies