EMD Serono appoints Scott Filosi as Senior Vice President of Managed Markets
Filosi brings 20 years of market access experience to the EMD Serono leadership team
Scott Filosi
EMD Serono, the US biopharmaceutical business of Merck KGaA, Darmstadt, Germany, has appointed Scott Filosi as Senior Vice President of Managed Markets.
Filosi has extensive specialist pharmaceutical experience focused on managed markets, global business development and market access for biologics. He has led national and regional accounts teams including federal, field reimbursement, contracting and health outcomes.
In his new role, he will develop Managed Markets marketing, sales, and contracting strategies. He is also responsible for leading speciality pharmacy patient adherence and retention programmes.
Before joining EMD Serono, Filosi was Head of US Market Access and Pricing and of Established Brands in the US, and led business operations for Canada and Mexico at UCB Pharma.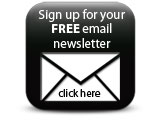 Prior to UCB, Filosi was Vice President of Global Business Development at i3 Innovus where he led the US and EU business development model design and implementation for health outcomes. Before this, he spent six years with Boehringer Ingelheim and 13 years with Johnson & Johnson in a variety of commercial and sales roles.
Companies