Elan appoints chairman
Robert Ingram to succeed Kyran McLaughlin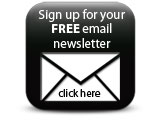 Elan Corporation has appointed Robert Ingram, former chief executive of Glaxo Wellcome and former vice chairman of pharmaceuticals at GlaxoSmithKline, to the board effective immediately.

Ingram will also take up the role of chairman from 26 January 2011, succeeding Kyran McLaughlin, who in April announced his intention to step down as non-executive chairman following the completion of a search for a successor.

Since 2007, Ingram has been a general partner of venture capitalist Hatteras Venture Partners. He has also served as an advisor to the chief executive of GlaxoSmithKline since January 2010.

Elan is a neuroscience-based biotechnology company focused on developing therapies in neurodegeneration and autoimmune diseases. The company has two business units: BioNeurology, focused on Alzheimer's and Parkinson's diseases and multiple sclerosis; and Elan Drug Technologies (EDT), a drug delivery business, with more than a dozen programmes in late-stage development.


Companies