Eli Lilly announces vp of oncology research
Greg Plowman will oversee cancer research for Lilly and ImClone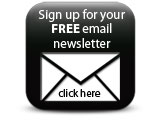 Eli Lilly has announced that Greg Plowman will lead its cancer research efforts as vice president, oncology research and senior vice president of ImClone Systems research.

Plowman will be based at ImClone's research centre at the Alexandria Center for Life Science, New York. He starts on 28 March and will report jointly to Jan Lundberg, executive vice president, science and technology, and president, Lilly Research Laboratories (LRL), and Bernhard Ehmer, president of ImClone.

'The introduction of a new oncology research leader across Lilly and ImClone will ensure the pursuit of the right mechanisms, therapeutic agents and tailoring strategies across our oncology business,' said Lundberg.

'We believe it is one of the most exciting leadership positions in the industry given the breadth of our preclinical pipeline in both small and large molecules and the close working relationship with our clinical development group that tailors our medicines for patient needs.'

Prior to this position, Plowman was a senior director in research for six years at Genentech, a member of the Roche Group.

He has 25 years of experience in cancer research including leadership roles at four biotechs (Oncogen, Sugen, Exelixis, and Genentech) that became part of three pharmaceutical companies (Bristol-Myers Squibb, Pharmacia, and Roche).


Companies