Emergex secures R&D facility in Oxfordshire
English biotech company now has overall internal control of all its vaccine development programmes
Image for illustration purposes only
England's Emergex has secured a state-of-the-art research and development (R&D) facility at Milton Park, in Oxfordshire. Headquartered in Oxford, Emergex is a biotechnology company pioneering a novel approach to the development of vaccines for infectious diseases.
In addition, Emergex has announced the appointment of Dr Phillip Williams as Chief Scientific Officer (CSO) to lead the company's R&D operations on site.
A nanotechnology expert, Dr Williams has extensive experience in the field of gold nanoparticle development and has been involved in the production and validation of the world's first up-scaling methodologies for nanoparticles of this nature.
Prior to joining Emergex, Dr Williams served as Principal Scientist at Midatech Pharma.
Storme Moore-Thornicroft, co-founder and COO of Emergex commented, "On behalf of the management team, I would like to welcome Phil and our newly appointed team of scientists to Emergex. We are looking forward to working together to effectively progress our vaccine candidates through the development pathway. These appointments, along with securing and further enhancing our own operational capability via this new facility, represent a real and significant milestone in the evolution and growth of our business."
In-house R&D
The Milton Park facility provides Emergex with its own fully equipped and resourced in-house R&D capabilities. This gives the company overall internal control of all its vaccine development programmes.
Furthermore, key personnel at the site, who are experienced in the design, production and development of nanoparticles, have joined Emergex.
"It is an exciting time to join Emergex as several of its vaccines advance through preclinical development," said Dr Williams.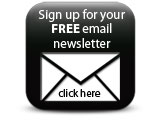 "As well as being designed to provide long-lasting immunity and to be easily administered, Emergex's vaccines can be rapidly produced for testing and then cost-effectively manufactured, a great feat in the vaccines industry and one of which I am proud to be a part," he concluded.
Companies