Engineering clean air
Howorth designs bespoke isolators that allow full integration of process equipment and maximum operator comfort and safety
Specialist targeted isolator from Howorth Air Technology
Howorth Air Technology, operating within the global pharmaceutical, healthcare and wider industrial markets, has provided world-leading contamination control since the 1970s. The company prides itself on working ethically and responsibly, adopting a dynamic, flexible approach, thinking locally and globally, and producing internationally respected products that protect people, products and the environment.
Containment isolators
The safe handling of chemicals and Active Pharmaceutical Ingredients (APIs) demands an environment that provides uncompromising total barrier isolation. To ensure full system integration, Howorth works in close collaboration with the customer, designing and maintaining bespoke isolators that allow full integration of process equipment and maximum operator comfort and safety, while meeting low Nanogram levels.
Downflow booths
The need to protect operators from toxic, potent or sensitising compounds is becoming more and more frequent. Howorth's downflow containment booths are engineered to provide high levels of personnel protection and flexibility to enable a multitude of process operations to be carried out.
High containment screens
Howorth's High Containment Screens (HCS) are a simple but effective way of boosting the containment capabilities of any downflow booth. With the 5D HCS, the company's newest range of screens, Howorth is now now able to offer previously unattainable levels of operator protection, combined with unparalleled levels of operator flexibility.
Aseptic isolators
Sterility testing is one of the most critical steps in ensuring product safety. The introduction of contaminants through equipment failure and human error, resulting in false positives, can cost time, money, and ultimately product. Howorth's aseptic isolators incorporate the company's unique BioGen DVHP decontamination system, giving a guaranteed 6 log (10-6) kill in the product chamber.
BioGen DVHP decontamination
Howorth's unique BioGen Dry Vapour Hydrogen Peroxide (DVHP) surface and atmospheric decontamination solution guarantees consistent high grade >10-6 biological decontamination.
Spares and service
Howorth can offer in-country spares and support service over the full lifetime of its products and beyond to meet future needs.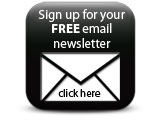 Visit the Howorth team at Interphex 2014 on Booth 2763.
Companies