Erytech appoints Stewart Craig as Chief Technical Officer
He was Chief Manufacturing Officer of Orchard Therapeutics, SVP Technical Operations of Sangamo and EVP Manufacturing & Regulatory at Stemcells
Erytech Pharma has announced the appointment of Dr Stewart Craig as Chief Technical Officer. Dr Craig has 35 years of experience in the development, manufacturing, technical operations, quality systems and regulatory affairs for complex biologics and cell & gene therapies.
"We are delighted to officially welcome Stewart to the Erytech team in his new role as CTO after working with the company on a consultancy basis for the past year. It is paramount that we have such a seasoned leader driving our technology forward at this exciting juncture for the company," said Gil Beyen, CEO of Erytech.
"With our lead product candidate eryaspase nearing completion of two potentially pivotal clinical trials, Stewart's extensive knowledge and first-hand experience in advancing the manufacturing and supply chain operations of complex therapeutics to commercial scale will be an invaluable asset in ensuring helping us achieve our global operational readiness."
For the last 25 years, Dr Craig has held executive level positions designing, implementing and operating the CMC and GMP manufacturing infrastructure for cell and gene therapy companies.
Stewart also has experience in managing regulatory affairs for cell and gene therapy submissions in the US, Canada and Europe.
He holds a BSc in Biochemistry and a PhD in Physical Biochemistry from Newcastle University. He is based in the United States, where he has been located since 1994.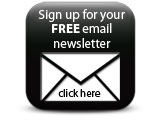 "With a transformative platform technology and three candidates in late stage clinical trials ongoing, Erytech is a leader in red blood cell-based cancer therapy," stated Dr Craig.
Companies