Evolva and Cargill to co-develop steviol glycosides
Cargill will make a US$5.3m investment in Evolva
Cargill has agreed with Evolva Holding of Switzerland to jointly develop and commercialise fermentation-derived steviol glycosides, which are sweeteners used in health and nutrition products.
Cargill will be responsible for commercialisation and has agreed to make a CHF5m (approximately US$5.3m) equity investment in Evolva.
Evolva could receive up to US$7.5m in milestone payments and has the right to a 45% participation in the final business. If the company decides not to exercise this option it will receive royalty payments from global sales of the co-developed steviol glycoside products.
Cargill is a global market leader in the stevia-based sweetener category with consumer products and as an ingredient, which can be found in a variety of branded food products and beverages sold in the US, Europe, Mexico, and South America.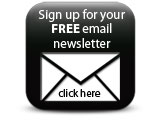 Neil Goldsmith, CEO of Evolva, said: 'Cargill is the perfect partner for Evolva to advance the development, scale-up, and commercialisation of fermentation-derived steviol glycosides, not least because they are a global industry leader in the stevia business and a powerhouse in food ingredient production. We view this collaboration as further evidence that industry has recognised that Evolva's technology platform represents a uniquely powerful foundation for producing sustainable, next-generation, high-value health, nutrition, and wellness products.'
Companies