Evotec agrees compound management collaboration with Medicines For Malaria Venture
Evotec will use its compound management services to support MMV's efforts to distribute research tools to the global malaria research community
German drug discovery company Evotec has agreed a multi-year compound management collaboration with Medicines for Malaria Venture (MMV) in support of MMV's Malaria and Pathogen Box initiatives, which are expected to revolutionise the field of drug discovery for malaria and neglected diseases.
No financial details were disclosed.
The Malaria Box contains 400 diverse molecules active against blood stage P. falciparum malaria, which are available free of charge on request. To date, more than 160 boxes have been despatched to 27 countries catalysing numerous drug discovery programmes.
The Pathogen Box, based on a similar model to the Malaria Box, is supported by a grant from the Bill & Melinda Gates Foundation awarded in 2013. The 400 molecules currently being selected for this box will be active not just against malaria, but also against a range of neglected diseases. The Pathogen Box is expected to be available for distribution in 4Q 2015.
Researchers who receive these compounds are expected to share their findings and data with the research community through a scientific publication or the publicly accessible database ChEMBL.
In this collaboration, Hamburg-based Evotec will use its compound management services to support MMV's efforts to establish, maintain and distribute vital research tools to the global malaria research community.
Dr Mario Polywka, Chief Operating Officer of Evotec, said: 'We are pleased to partner with the Medicines for Malaria Venture and to support these important initiatives. We are confident that our team will provide high-quality services as required to support MMV, their investigators and ultimately patients.'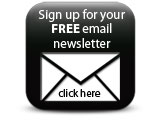 Dr Tim Wells, Chief Scientific Officer of MMV, added: 'Researchers are starved of access to promising molecules due to financial and technical barriers. MMV's Malaria and Pathogen Box initiatives aim to remove these barriers and suppliers like Evotec are critical to their success. We look forward to jointly ensuring robust compounds enter the R&D process and the best ones are developed into effective new medicines for vulnerable populations.'
Companies