FDA approves Dako diagnostic kit
Aid for breast cancer patients for whom Herceptin is being considered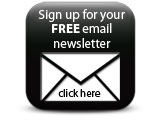 The FDA has approved Dako's HER2 CISH pharmDX kit for sale in the US. This new diagnostic test is used as an aid in the assessment of breast cancer patients for whom treatment with Herceptin is being considered. It allows pathologists to perform validated FISH tests and score the results using bright field microscopes.

The Danish firm said the kit opens the way to molecular testing in breast cancer diagnosis for a wider group of pathology laboratories. It will be available in the US in February 2012.

'The approval of the HER2 CISH pharmDx kit provides a welcome methodology for the evaluation of HER2 status in breast cancer that eliminates the need for fluorescence microscopy,' said David Hicks, director of Surgical Pathology, University of Rochester Medical Center, New York. 'A clear advantage of the kit is that the stains are permanent and can be archived for later examination.'

Traditionally, molecular testing requires the use of a fluorescence microscope, which is not readily available in all pathology laboratories. With Dako's kit, however, the pathologist can use a traditional bright field microscope to determine whether the patient is eligible for treatment with Herceptin.



The HER2 CISH pharmDx kit is a dual colour test, which enables both the HER2 gene and Centromere-17 reference signals to be seen on the same slide.

'This latest addition to our pharmDx portfolio of products assists pathologists in generating even more accurate, objective and reproducible diagnostic results,' said Lars Holmkvist, ceo of Dako. 



Companies