FDA approves therapy for prostate cancer
Manufactured by Seattle-based Dendreon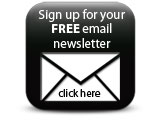 The US Food and Drug Administration (FDA) has approved Provenge (sipuleucel-T), a new therapy for men with advanced prostate cancer that uses the immune system to fight the disease.

Provenge, manufactured by Seattle-based Dendreon, is indicated for the treatment of asymptomatic or minimally symptomatic prostate cancer that has spread to other parts of the body and is resistant to standard hormone treatment.

Datamonitor says Provenge is a significant step forward in the treatment of cancer, but it remains to be seen how frequently it is used.

According to Fleur Pijpers, senior oncologist at the market research organisation, says: 'Provenge will be used in castration-resistant prostate cancer. At present, these patients are typically treated with standard Taxotere (docetaxel; Sanofi-Aventis)-based chemotherapy. Taxotere is relatively simple in terms of manufacture and use, capable of immediate off the shelf administration. In comparison, an autologous vaccine such as Provenge requires a costly and labour-intensive manufacturing process.

'Given that healthcare systems are becoming increasingly cost conservative, the high cost of Provenge may hinder its uptake in some patient groups, particularly those that do not qualify for the patient access plan that Dendreon has set up in light of the approval,' she said.

Dendreon has indicated that Provenge will cost US$31,000 per dose, equating to $93,000 for a complete course of treatment. Taxotere costs under $3,000 per therapy cycle, with an average of six cycles of treatment, therefore costing around $18,000.

Prostate cancer is the second most common type of cancer among men in the US. In 2009, an estimated 192,000 new cases of prostate cancer were diagnosed and about 27,000 men died from the disease, according to the National Cancer Institute.

Provenge is an autologous cellular immunotherapy, designed to stimulate a patient's own immune system to respond to the cancer. Each dose is manufactured by obtaining a patient's immune cells from the blood. The immune cells are then exposed to a protein that is found in most prostate cancers, linked to an immune stimulating substance. After this process, the patient's own cells are returned to the patient to treat the prostate cancer. Provenge is administered intravenously in a three-dose schedule given at about two-week intervals.

The effectiveness of Provenge was studied in 512 patients with metastatic hormone treatment refractory prostate cancer in a randomised, double-blind, placebo-controlled, multicentre trial, which showed an increase in overall survival of just over four months. The median survival for patients receiving Provenge treatments was nearly 26 months, compared with nearly 22 months for those who did not receive the treatment.

Almost all of the patients who received Provenge had a mild or moderate adverse reaction, such as chills, fatigue, fever, back pain, nausea, joint ache and headache. Serious adverse reactions, reported in approximately one quarter of the patients receiving Provenge, included some acute infusion reactions and stroke.


Companies