FDA pushes for abuse-resistant opioid formulations
The removal of non-TRF opioids creates significant opportunity for innovative therapies, says Frost & Sullivan
The opioid market is currently dominated by non-tamper resistant formulations (TRFs), but the US FDA's promotion of TRF therapies 'could well result in the departure of non-TRF therapies from the market and shake up its structure', says analyst Frost & Sullivan in its latest report.
Unless the FDA mandates TRF therapies, further genericisation and lack of novel mechanism of actions (MOAs) will ensure that opioids are unrepresented in the top 50 by 2018.
However, according to Frost & Sullivan's Competitive Analysis of the Global Opioid Therapeutics Market report, opportunities remain for tamper-resistant technologies, as well as combination therapies to minimise side effects from opioid products. Purdue's Oxycontin leads this category, generating US$2.77bn in sales in 2012.
'Another outcome of the FDA's endorsement of TRFs is the flooding of the pain therapy pipeline with new TRF opioid-based therapies,' said Frost & Sullivan Life Sciences Global Research Director Jennifer Lazar Brice. 'In this scenario, Pfizer has significant opportunity to grow, with its broad pipeline of oral (TRFs), transdermals and IV candidates.'
Brice added: 'Overall, the future of the pain market is heavily dependent upon the FDA's decision to remove non-TRF generic therapies from the market. This move will create a huge opportunity for new TRF therapies to remain branded.'
As opioids are the mainstay of pain treatment, there is a substantial market for a therapy for opioid-induced constipation. Nektar Therapeutics' NKTR-118, a Phase III candidate to treat this problem, will be of particular interest, said Frost & Sullivan.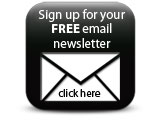 Companies that can develop a novel, non-opioid MOA therapy will thrive in this market, therefore the developments in calcitonin gene related peptide (CGRP)-targeted therapies are also interesting.
Companies