FPS provides high containment integrated system with pharma applications
Food and Pharma Systems has recently delivered a high containment integrated systems for an oncology plant in Bangalore
The system is composed of an agitated nutsche filter dryer (ANFD) discharge isolator, a vacuum transport system (VTS) and a micronisation PROMILL-8 isolator.
Eng Bissola, FPS Technical Sales Manager, said: "Our client searched an appropriate solution for grinding material and clean packaging after the filtering and drying process. We offered a filter dryer discharge system in combination with a VTS and micronisation equipment for the high potent particles (HPAPIs) handling. It is a customised system, using solutions and technologies derived from similar units supplied in the past".
The isolator for product discharge from an existing ANFD, is complete with a discharge chute for the product to be re-processed and for the product to be transferred to the micronisation unit, the conical mill for product sieving before micronisation and the rapid transfer port (RTP) for materials entering/leaving the system.
The vacuum transport system (VTS) transfers the product from the ANFD discharge isolator to a buffer vessel installed on top of micronisation system, for complete batch transfer.
The micronisation equipment PROMILL-8 is installed inside an isolator and is complete with a gravimetric feeder for product discharge inside the jet mill and a separation cyclone filter for gas product separation after micronisation.
A pack-off systems and exit chamber allows for controlled discharge inside drums, with weight control and safe exit from the system.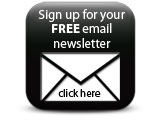 This solution provides optimum operator and product protection, enabling a safe work environment, while assuring top micronisation performances in accordance with FPS jet mill design.
Featured Companies