Faller Packaging offers packages for vaccine vials
Headquartered in Waldkirch, Germany, the company has specialised in pharmaceutical packaging for more than 30 years
Faller Packaging aims to support the pharmaceutical industry in its challenge to deliver vaccines securely and undamaged to destinations throughout the world.
Pharmaceutical companies are currently racing to develop a vaccine against COVID-19. Vaccines are frequently contained in vials made of special glass. During storage and transport they must be well protected against breaking and damage.
For this purpose, multi-component packaging made of cardboard is used which means folding cartons containing several vials with the vaccines. Perfectly fitting inlays ensure that the product components are held securely in place and are easy to remove. The units can be stored in a small space and stacked without trouble for optimum storage.
Cardboard packages are also temperature-resistant and recyclable. In addition, they can be printed on the inside with information for doctors, pharmacists and patients depending on their individual requirements.
Faller Packaging supports vaccine manufacturers with customised single and multiple packaging solutions that are designed for the transport of vials. It provides folding cartons, adhesive labels and package leaflets. It offers customers the design and manufacture of packaging solutions, including complex special designs.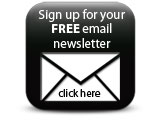 Faller Packaging designs all its package components for runability and optimum processing characteristics. They can be incorporated into various packaging lines – an important feature for automated mass production. The company can also equip its packages with tamper-evident seals to meet the statutory requirements for tamper protection. Users can see at a glance whether a package has been opened.
Companies