Faron links up with Selexis to progress development of cancer antibody
Under the agreement, Faron will have access to the Selexis SUREtechnology platform and SURE CHO-M cell line
Finnish clinical stage biopharmaceutical company Faron Pharmaceuticals has entered into an agreement with Switzerland-based Selexis for the production of high-expressing and stable clonal cell lines for use in the development and production of Clevegen, Faron's novel cancer immunotherapy antibody.
Under the agreement, Faron will have access to the Selexis SUREtechnology platform and SURE CHO-M cell line.
Selexis SUREtechnology will enable the rapid generation of high expressing clonal cells for the production of monoclonal antibodies. Faron said Selexis' predictable expression levels and stability can provide significant benefits and the technology will facilitate the continued preclinical development of Clevegen as it moves towards clinical development.
Selexis will establish the production clones for Clevegen for an ongoing service fee, and will also be entitled to certain milestone payments if Clevegen reaches defined clinical development stages and significant commercial sales.
No further financial details have been revealed.
Immunotherapy uses the patient's own natural immune response to combat cancer.
Clevegen targets a cell surface receptor called Clever-1. When Clever-1 is blocked, tumour-associated macrophages (TAM) cannot enter the tumour site and their function in the tumour as an immune suppressive cell is diminished. Both of these events change the tumour environment from immune suppression to immune stimulation, allowing the host immune system to fight the tumour cells.
Markku Jalkanen, CEO of Faron Pharmaceuticals, said: 'Faron expects that the agreement with Selexis will serve to significantly improve the chances of success and to accelerate this value realisation for Faron stakeholders.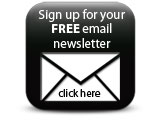 'We look forward to working with Selexis on advancing our proprietary cancer immunotherapy programme, Clevegen, which aims to control tumour immunity and cancer growth. We believe that Clevegen is well differentiated from competing products as it specifically targets M2 TAMs which facilitate tumour growth, while leaving intact the M1 TAMs which support immune activation against tumours.'
Companies