Firefighters tackle blaze at Catalent plant
All staff evacuated safely with no injuries reported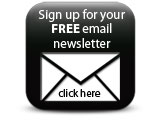 Firefighters were called to Catalent Pharma Solutions' plant in Corby, Northampton, UK this morning (24 March) when a blaze started in a warehouse at Catalent Corby Packaging on Headway, Great Oakley, Corby. The site provides packaging services to the pharmaceutical industry.

Around 100 firefighters tackled the blaze and Northamptonshire Fire Service said the roof had collapsed.

According to general manager, Steve Facer, all 141 staff on the site were safely evacuated with no injuries reported.

Although the majority of employees were sent home since production could not continue, the senior management team and incident controllers, led by Facer, have continued to provide all necessary support to the emergency services.

The site management team implemented the firm's crisis management and business continuity plans and procedures, which will include contacting customers and suppliers.

'At this stage we have no confirmed root cause for the incident,' said Facer.

Catalent employs approximately 9,000 people at 28 facilities worldwide and in 2010 generated more than US$1.7bn in revenue. The firm is headquartered in Somerset, NJ, US.
Companies