Flamel and Digna Biotech in multiple product agreement
Biotechnology | Ingredients | Research
Three initial Digna products have been identified for development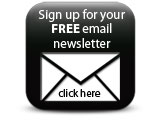 Flamel Technologies of Lyon, France and Madrid-based Digna Biotech have entered into a joint agreement for the pre-clinical and clinical development of multiple products.

The deal puts together Digna's preclinical and clinical development efforts with Flamel's formulation expertise to produce innovative proprietary drug delivery platforms, Medusa and Micropump.

Flamel will be primarily responsible for the formulation and manufacturing process development and Digna for the preclinical and clinical development. The three initial Digna products that have been identified for development are P144, P17, and Methylthiadenosine (MTA). All of these molecules have shown significant activity in preclinical studies involving multiple indications with high unmet medical need. .

Stephen H. Willard, Flamel's ceo said: 'This agreement has been designed to allow both companies to focus on our respective comparative advantages so that we may develop these projects further before partnering. This could generate potential greater economic returns for both companies in the three initial products we will be developing.'

'All of the molecules subject to this agreement have the potential to become first in class products serving large areas of unmet medical need,' said Dr Pablo Ortiz, Digna Biotech's ceo. 'Our extensive preclinical work on the three molecules has convinced us that each may be applicable in multiple indications. By applying Flamel's drug delivery expertise, we expect to improve the applicability of these promising candidates to the indications we are seeking to address. We also expect to fuel this collaboration with further innovative molecules in Digna's pipeline as we develop further preclinical data in those programs.'

The Medusa drug delivery platform consists of proprietary nanogels for the formulation and/or the extended release of a broad range of biologics (including proteins, antibodies, peptides and vaccines) and of small molecules (injectable drugs). Medusa enables the controlled delivery from 1 day up to 14 days of non-denatured or non-modified drugs that maintain full bioactivity. It is used to develop Biobetters with potentially improved efficacy and reduced toxicity, as well as greater patient convenience

The Micropump micro-encapsulation drug delivery platform (oral drugs) is designed to increase the absorption time of drugs, particularly for drugs only absorbed in the small intestine. Micropump can be presented in various dosage forms such as capsules, tablets, sachets or oral suspensions without modifying the release rate.

Digna Biotech SL is a clinical stage biotech company that has developed three molecules to clinical phase in six years.


Companies