Flexicon upgrades FF30 filling and capping machine
Offers a capacity of 1,200 bottles an hour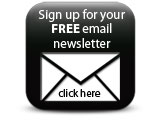 Flexicon Liquid Filling, the aseptic filling and capping division of Watson-Marlow Pumps Group, is introducing a new and improved version of its FF30 tabletop filling and capping machine for pharmaceutical, biotech and diagnostic applications.

The new model is for small-scale production and fits LAF cabinets. It can accommodate bottles up to 50mm in diameter (110mm high) and caps up 50mm (40mm high).

Flexicon says the new FF30 meets the demands of flexible small batch filling of liquids or oils in bottles with screw caps (with pipette or spray heads). It also provides a consistent production quality that is unobtainable using manual assembly of bottles and caps and protects operators from repetitive strain injury (RSI).

The firm says the speed of the new FF30 can be adjusted to match the working speed of the operator, and liquids can be filled automatically in volumes from 0.1ml to approximately 100ml.

A consistent cap torque prevents any leakage of liquid, while a bottle/cap change on the easy-to-clean FF30 takes a maximum of five minutes, helping to improve uptime and productivity.

The machine's small footprint makes it ideal for use in laminar air flow units or bio-safety cabinets. Offering a capacity of up to 1,200 bottles an hour (depending on filling volume and operator), key application areas include the diagnostic industry, hospital pharmacies, r&d departments and general subcontract filling/finish companies.

A user panel featuring intuitive software is supplied as standard on this IP52-rated, stainless-steel structured machine. Optional PF6 or 520Di peristaltic fillers are also offered. A customised version of the machine is available for crimp capping of aluminium caps.


Companies