Follicum expands patent portfolio
First diabetes patent published and promising experimental data supports new patent application
Follicum has announced that the company's diabetes project is progressing according to plan and that the company has submitted a new patent application.
Experimental studies show that the company's new optimised peptides exert a protective and preservative effect on beta cells exposed to high glucose concentrations long-term.
The latest patent application covers new aspects discovered during preclinical studies of the peptide class. The results, which are unambiguously positive, show that the new peptide class has the potential to be a valuable addition to the treatment of diabetes.
Follicum has identified a new class of peptides that increase insulin secretion in several experimental models. Based on this, the company submitted a patent application in 2017 covering Follicum's peptides.
The application has now reached the PCT phase and has received positive international review in a report from the European Patent Office (EPO); it has also been published (WO 2018/202870).
In preclinical studies done during the late part of 2018, new valuable information has emerged, which is now subject to a new patent application.
The potential of the peptides has been confirmed in both experimental studies of cells and in animals. The experimental studies are primarily conducted in collaboration with Follicum's network at Lund University.
The new patent application, which significantly broadens the scope of protection and prolongs the life of Follicum's patent portfolio, is an important addition to the already wide patent protection of Follicum's diabetes project.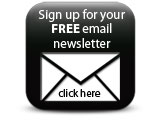 The next milestone in the diabetes project is to choose a drug candidate by the end of 2018/2019 and to subsequently advance this to clinical trials.
Companies