Former Pfizer Director joins Cannabis Science
Richard Ogden becomes Chief Scientific Officer at US firm
Richard Ogden
Cannabis Science, a developer of phytocannabinoid-based pharmaceutical products, based in Colorado Springs in the US, has appointed Richard Ogden as Chief Scientific Officer.
Formerly Director of Scientific Affairs, HIV, at Pfizer, Ogden's knowledge, experience and success in the discovery, development and commercialisation of new therapeutics for HIV and cancer are expected to enhance the company's clinical research and development programmes on phytocannabinoid-based drugs for HIV, Kaposi's Sarcoma (KS), and basal/squamous cell carcinomas.
Ogden co-founded RORR Inc, a medical, scientific consulting and education company contracted by US and Europe-based clients, including the International AIDS Society.
Beginning his career as a Post Graduate Chemist at Cambridge University, Ogden then held several positions at Agouron Pharmaceuticals, before moving to Pfizer.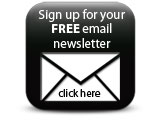 He was a team member in the HIV project that led to the discovery and development of Nelfinavir (Viracept).
Companies