Frederique van Baarle to head the Procurement and Logistics Group function
Frederique van Baarle
Frederique van Baarle will take over as Head of the Procurement and Logistics Group function at specialty chemicals company LANXESS on 1 December 2018. The Dutch native is currently head of the Marketing & Sales Engineering Plastics sector for the EMEA region within the High Performance Materials business unit. She succeeds Bernd Makowka, who is retiring after 33 years at LANXESS and Bayer AG.
"With Frederique van Baarle, an experienced and successful manager will take over the management of this important area for our company," says Hubert Fink, Member of the Board of Management of LANXESS.
Frederique van Baarle began her professional career in the chemical industry at the Dutch company Royal DSM after studying international marketing, obtaining an MBA and graduating at the French business school INSEAD. At DSM, she held a number of internal management roles. Van Baarle joined LANXESS in 2011 and assumed various management positions in sales and marketing in the High Performance Elastomers business unit (now ARLANXEO) and the High Performance Materials business unit.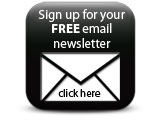 With sales of EUR 9.7 billion in 2017 and about 19,200 employees in 25 countries, LANXESS is a key player in the speciality chemicals sector. Its core business focuses on the development, manufacturing and marketing of chemical intermediates, additives, specialty chemicals and plastics.
Companies