Freeslate accelerates research in biologics formulation
Introduces biologic formulation workflow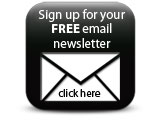 Freeslate, a US provider of high throughput research solutions, has released its Biologic Formulation Workflow for accelerating research in vaccine and protein formulation development.

The workflow automates and integrates sample preparation, sample stressing and formulation analysis allowing for exploration of a broader experimental space with the same resources and available material. This exploration supports Quality by Design (QbD) initiatives and reduces development risk.

'We believe our Biologics Formulation Workflow can dramatically enhance scientific knowledge and enable scientists to make more informed decisions when addressing the challenges of aggregation and particulation in vaccines and protein therapeutics,' said Freeslate's chief executive John Senaldi.

'This is an application area where our solutions can help organisations realise dramatic gains in productivity and innovation.'

The Biologics Formulation Workflow leverages Freeslate's Core Module 3 (CM3) automation platform, which gives scientists a configurable system for preparing, processing and testing intricate samples including biologic formulations, biomass samples, and other complex mixtures.

Freeslate is headquartered in Sunnyvale, California.


Companies