GE Healthcare to acquire PAA Laboratories
Biotechnology | Finance | Ingredients
Expands capabilities in biopharmaceutical manufacture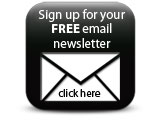 GE Healthcare is to acquire PAA Laboratories, expanding its products and services for cell biology research and for the discovery and manufacture of biopharmaceuticals including recombinant proteins, antibodies and vaccines.

Financial terms were not disclosed.

PAA Laboratories is an Austrian developer and manufacturer of specialised cell culture products such as media, sera, growth supplements and reagents for use in biomedical research and in the production of protein-based pharmaceuticals.

The company has recently implemented a plant for powdered cell culture media to meet growing demand from the biopharmaceutical industry. Its products complement GE Healthcare's established technologies for cell biology research and biopharmaceutical purification.

'The acquisition of PAA Laboratories is a significant step forward for our Life Sciences business and for biopharmaceutical manufacturing globally,' said Kieran Murphy, president and ceo of GE Healthcare Life Sciences.

'GE Healthcare Life Sciences is well known for its expertise in the "downstream" processes of biopharmaceutical manufacturing. Adding "upstream" capabilities will enable us to provide an end-to-end, fully integrated service to our customers.'

The global demand for media, sera and reagents for cell culture is expected to grow from US$2.3bn in 2009 to an estimated US$3.9bn by 2015 (BCC Research, July 2010).

The acquisition, which is subject to customary closing conditions including regulatory approvals, is expected to close in the third quarter.


Companies