GE Healthcare to acquire Xcellerex
Finance | Ingredients | Equipment
Adds single-use manufacturing technology to portfolio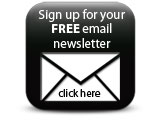 GE Healthcare is to acquire Xcellerex, a US supplier of manufacturing technologies for the biopharmaceutical industry, allowing it to expand its products and services for the manufacture of recombinant proteins, antibodies and vaccines.

GE Healthcare says there is a 'strong strategic fit' between the two companies that will offer significant customer benefits. Financial terms were not revealed.

Xcellerex, based in Marlborough, MA, develops and produces biomanufacturing systems and production-scale bioreactors based on single-use components. Such products are said to offer faster installation, lower capital investment, reduced risk of cross-contamination, and significantly increased flexibility compared with traditional manufacturing technologies.

Xcellerex's FlexFactory, for example, is a modular platform based on single-use technologies. Through its BridgeSourcing services, Xcellerex manufactures a partner's biomolecules while the partner prepares for commissioning of its own FlexFactory. When the partner's facility is ready, Xcellerex deploys its TransPlant process to install, validate and train partner personnel in their own FlexFactory.

Xcellerex also leverages its proprietary single use technologies through the sale of XDR bioreactors, XDM Quad Mixers, and related single-use assemblies.

The firm's production-scale single-use bioreactor systems are complementary to GE Healthcare's products and range of media for cell culture.

'GE Healthcare has built a world-class set of tools, technologies and services for the biopharmaceutical manufacturing industry, and by adding Xcellerex's innovative products to our portfolio, we will be able to strongly enhance our customer offering,' said Nigel Darby, vp of BioTechnologies and chief technology officer at GE Healthcare Life Sciences.

Guy Broadbent, president and chief executive of Xcellerex, added: 'The integration of Xcellerex's products with GE Healthcare's complementary capabilities in upstream and downstream bioprocessing will help bring great benefits to our customers.'

The acquisition is expected to close in the second quarter.


Companies