GSK and Pfizer join global vaccine alliance
Potential to save millions of children in poorest countries from pneumococcal disease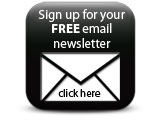 GlaxoSmithKline (GSK) and Pfizer have signed a 10-year agreement with the GAVI Alliance (GAVI) that has the potential to save millions of children from dying in the world's poorest countries.

The two companies have made a commitment initially to supply GAVI with 30 million doses annually of Synflorix (GSK) and Prevenar 13 (Pfizer) vaccines, for invasive pneumococcal disease.

The vaccines will be sold at US$7 per dose initially, but this will be reduced to US$3.50 for most of the 10-year period. The price includes a US$3.50 subsidy paid by the AMC donor fund, and US$3.50 paid by GAVI, with a co-financing contribution paid by the developing countries that introduce the vaccine.

Pneumococcal disease is a leading cause of death in children under the age of five in developing countries.

The agreement is funded by the Advance Market Commitment (AMC) procurement process, which is administered by GAVI, UNICEF, the World Bank and major donors.

Andrew Witty, chief executive of GSK, said: 'The AMC is precisely the sort of innovative model needed to accelerate access to vaccines for people living in the poorest countries. The typical 15–20 year 'vaccine gap' between access in developed countries versus the world's poorest countries is unacceptable. This AMC means children in Africa will start to receive Synflorix this year.'

Jeffrey Kindler, chief executive of Pfizer, added: 'Pfizer is dedicated to broadening access around the world to our medicines, and public-private partnerships such as the one involving the AMC are critical to achieving true inroads on this front.'

The agreement for supply of pneumococcal vaccines has received initial funding of US$1.5bn from GAVI, the governments of the UK, Canada, Russia, Norway and Italy and the Bill & Melinda Gates Foundation.


Companies