GSK candidate vaccine against shingles demonstrates overall efficacy of 97.2% in adults aged 50 years and older
More than 90% of adults aged 50 years and over are at risk of contracting shingles
GlaxoSmithKline (GSK) has released data from a randomised phase III study of its investigational vaccine candidate for the prevention of shingles.
The study involved more than 37,000 subjects globally.
Analysis of the primary endpoint showed that a two-dose schedule of HZ/su reduced the risk of herpes zoster by 97.2% in adults aged 50 years and older compared with placebo.
Vaccine efficacy was maintained across the various age groups included in the study, ranging between 96.6% in people aged 50–59 years, 97.4% in the 60–69 age group, 97.6% in people aged 60 years and above, and 98% in those 70 years or older. There was no significant difference in vaccine efficacy among the age groups.
The proportions of subjects with serious adverse events, potential immune-mediated diseases, or deaths were similar in vaccine and placebo groups.
The most commonly reported local adverse reaction was pain with the others being redness and swelling at the injection site. These reactions mostly occurred within seven days of vaccination with most lasting 1–3 days, GSK said.
The HZ/su candidate vaccine is non-live and combines gE, a protein found on the virus that causes shingles, with an adjuvant system, AS01B, which is intended to enhance the immunological response to gE.
Additional trials to evaluate the ability of HZ/su to prevent shingles are ongoing in people aged 70 and older and in adults with compromised immune systems.
Dr Moncef Slaoui, Chairman Global Vaccines at GSK, said: 'We are extremely encouraged that the results may point out a health benefit in the prevention of shingles. This disease can be painful and potentially debilitating for some people and older people are particularly at risk. We look forward to continuing the development of our Zoster programme.'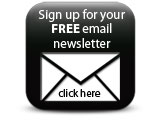 GSK presented the findings at the 25th Scientific Congress of the European Society of Clinical Microbiology and Infectious diseases (ECCMID) in Copenhagen, Denmark. They were also published online in the New England Journal of Medicine.
Companies