GSK kicks off 2014 Discovery Fast Track Challenge
For research scientists in Europe, Canada and US
GlaxoSmithKline (GSK) is inviting academic scientists to enter their most innovative drug research proposals into its 2014 Discovery Fast Track Challenge – a programme designed to accelerate the translation of early-stage research into new medicines.
Building on the success of the first challenge last year, which ran in the US and Canada, this year GSK is expanding it to include Europe.
Scientists who participate are asked to submit details about the biological targets or pathways they are researching and the scientific rationale detailing how this early stage research could direct future drug development.
Scientists whose entries are selected will collaborate with GSK's Discovery Partnerships with Academia (DPAc) team, the sponsor of the challenge, to test their hypotheses on potential disease pathways or targets against GSK's compound library. If a compound is identified during this process that shows activity against these pathways or targets, and could form the starting point for drug development, the winning investigators could be offered a formal DPAc partnership and opportunity to work together on the development of a potential new medicine.
The 2013 challenge received nearly 150 entries from 70 universities, academic research institutions, clinics and hospitals in the US and Canada across 17 therapeutic areas. Last year the chosen entries focused on disease areas including malaria, antibiotic resistance and certain types of cancer.
This year GSK is expanding the Discovery Fast Track Challenge to include Europe
Launched in the UK in 2010, DPAc is a new approach to drug discovery where academic partners become core members of drug-hunting teams. GSK and the academic partner share the risk and reward of innovation, where GSK funds activities in the partner laboratories, as well as providing resources to progress a programme from an idea to a candidate medicine. To date, GSK has initiated 11 collaborations in 11 disease areas in the US, Canada and Europe.
'Through this challenge we're paving the way for innovative new collaborations between academic scientists and investigators in GSK's DPAc team,' said Pearl Huang, Global Head of DPAc.
One of eight selected scientists from last year's challenge, Rahul Kohli, an assistant professor in the Department of Medicine at the University of Pennsylvania, proposed a potential new approach to the design of antibiotics. He is now working with GSK to identify new compounds to combat antibiotic-resistant bacteria.
Registration closes on 23 April in Europe and 16 May in North America. As many as ten scientists in each region will be selected and announced in late 2014.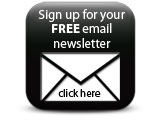 Further details can be found online here.
Companies