GSK sells Verona r&d unit to Aptuit
Around 500 people will transfer from GSK to Aptuit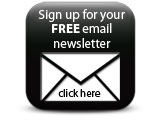 GlaxoSmithKline (GSK) has agreed to sell its research unit in Verona, Italy to US-headquartered Aptuit. Under the deal, 500 staff from GSK will transfer to Aptuit. GSK said this would 'help maintain the life sciences research and talent pool in Italy'.

Financial details were not disclosed but Aptuit's ceo Tim Tyson said the deal further strengthens scientific expertise and capabilities within Aptuit, extending the firm's integrated discovery and development offerings.

GSK said in February that it would cease discovery research in neurosciences areas such as pain and depression, which had an impact on research at the Italian facility.

Moncef Slaoui, chairman of GSK Research and Development, said the deal: 'Provides a modern option for drug discovery expertise to remain as part of the science research community in Italy and offers the opportunity to assure continuity of employment for the GSK staff at the site.'

The Verona Medicines Research Centre expands Aptuit's global reach to 19 locations.

The agreement also enhances Aptuit's ability to develop compounds for therapeutic areas such as neurosciences discovery and development, as well as cardiovascular and infectious diseases.

Aptuit will combine its existing capabilities with the Verona Medicines Research Centre's expertise in drug discovery, lead optimisation, active pharmaceutical ingredient (API) development and manufacturing, and pre-clinical and clinical drug development.