GSK to sell Impax treatment for Parkinson's Disease
Pays Impax US$11.5m upfront for exclusive licence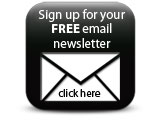 GlaxoSmithKline (GSK) has agreed to pay Impax Pharmaceuticals US$11.5m upfront with potential milestone payments of up to US$175m, for an exclusive licence to sell the generic drugmaker's IPX066 treatment for Parkinson's Disease outside the US and Taiwan.

Under the terms of the agreement Impax will also be eligible to receive tiered, double-digit royalty payments.

IPX066, an investigational product under development for the treatment of Parkinson's Disease (PD), is currently in Phase III clinical trials.

Impax expects to file a New Drug Application in the US for Parkinson's Disease in late 2011 and will be responsible for commercialisation. In other regions, excluding Taiwan, GSK will be responsible for further development and registration of IPX066.

Michael Nestor, president of Impax Pharmaceuticals, said the agreement with GSK was a significant milestone in the development of the company and an important achievement in the planned global commercialisation for IPX066 for the treatment of Parkinson's Disease.

'We are excited by the opportunity IPX066 represents to patients,' added, Atul Pande, senior vice president, Neurosciences Medicines Development Center, GSK.


Companies