GalChimia signs deal with HQL Pharmaceuticals
First contact for Spanish firm with Israeli biotech community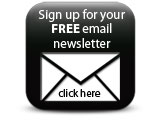 GalChimia, a Spanish provider of synthetic organic chemistry services is to work with HQL Pharmaceuticals for cancer research.

The Santiago de Compostela-based firm said it would work with the Israeli drug discovery firm to develop small molecules that cause programmed cell death by inhibiting protein-protein interactions targeting apoptotic pathways, which is said to play a key role in oncology.

GalChimia chief executive Carme Pampin said the firm has demonstrated its commitment with pharma and biotech companies to help accelerate drug discovery efforts and three firms are now advancing compounds to Phase I using the chemistry it has developed.

'This partnership with HQL is our first contact with the thriving Israel biotech community and we look forward to a successful collaboration,' she said.

Under the agreement HQL will use its proprietary computational platform for screening chemical libraries that cover diverse chemotypes. Chosen compounds will be synthesised by GalChimia at mg scale and tested to provide the desired biological activity data.

'We, in HQL, believe that the synergy of GalChimia's chemical expertise and capabilities and HQL's unique and proprietary computational discovery platform has a huge potential to yield novel chemical designs, to meet tough challenges in the development of novel anticancer agents, in an efficient, cost‐effective way,' said Tal Parnes, chief executive of HQL Pharmaceuticals.


Companies