Gary Shope joins Patheon as chief of staff
Contract Manufacturing | Research
Reports to chief executive James Mullen
Gary Shope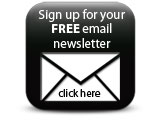 Patheon, a global provider of contract development and manufacturing services to the pharmaceutical industry, has appointed Gary Shope to the newly created position of chief of staff.

In this role, Shope will become an added resource on critical internal activities related to the company's strategy and its implementation, sites and other real estate, human resources and communications. He reports to Patheon's chief executive James Mullen.

Shope was vice president of economic development for the Research Triangle Foundation for 16 years, the owner and developer of the Research Triangle Park, in North Carolina, US, where Patheon is headquartered.

Prior to this he was group manager of the Far East Group at the NC Department of Commerce. Most recently, he launched the Riyadh Technology Valley in Saudi Arabia, that aims to bring together corporations, academic researchers and government leaders to promote the region's technology potential.

Shope also worked with Orange County, NC in developing industry clusters and economic partnerships with universities in the region.


Companies