Generics expand into GI markets, spurring growth
The generic versions of various expiring blockbuster drugs are keying growth in the gastrointestinal therapeutics and diagnostic markets
BCC Research reveals in its new report that biologic drugs, in particular, should drive growth in the GI over-the-counter market sector.
The gastrointestinal (GI) system is the prime source of essential nutrients required by the human body. Comprising the GI tract and the allied organs such as the liver, gall bladder and the pancreas, the GI system principally supplies nutrients to the body cells, thereby keeping them healthy and stable.
The global market for gastrointestinal disorder therapeutics and diagnostics is expected to grow from nearly $51.8 billion in 2016 to $63.8 billion in 2021, reflecting a 5-year compound annual growth rate (CAGR) of 4.3%.
As a segment, the prescription therapies market should reach $18.6 billion and $22.1 billion in 2016 and 2021, respectively, demonstrating a 5-year CAGR of 3.5%. The diagnostics market as a segment should total $23.5 billion in 2021, up from $17.7 billion in 2016, at a 5-year CAGR of 5.9%.
Advancements in pharmaceutical research, drug delivery and diagnostics are growing the GI market. Factors such as changes in lifestyle, more stressful lifestyles, increasingly unhealthy diets with more ingestion of junk food, growing elderly populations and greater awareness of digestive conditions are driving the growth of the market.
However, rising competition in the fragmented market, and genericisation of blockbuster drugs are limiting market growth, causing hyper-competition, which will erode market value.
Biologics has become a paradigm in the treatment of various GI disease conditions such as inflammatory bowel disease (IBD), Crohn's disease and ulcerative colitis. Generic versions of various blockbuster drugs, especially in proton pump inhibitors such as the expiry of the Nexium patent, should drive the GI over-the-counter market. In the enteric disease testing market, the high costs of equipment and labour, and laboratory conditions needed for clinical diagnostics have slowed growth.
Adoption of new, more accurate and more cost-effective tests based on enzyme-linked immunosorbent assay (ELISA) and polymerase chain reaction (PCR) should key growth, as well. Additionally, greater governmental intervention to improve living standards should benefit market growth. In most countries, government authorities are chiefly responsible for the shift from existing diagnostic to advanced diagnostic methods.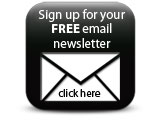 'The gastrointestinal market is one of the key therapeutic areas most significantly affected by the generic erosion of blockbusters,' says BCC Research analyst Yogita Zutshi. 'However, manufacturers of GI products have stepped up the pace of research and development, driving growth in all markets, but especially those involving new treatments for Crohn's disease and IBS.'