Genzyme appoints leaders for MS and rare disease businesses
Bill Sibold and Rogério Vivaldi take up the roles
Bill Sibold
Genzyme has appointed Bill Sibold as head of Multiple Sclerosis and Rogério Vivaldi as head of Rare Diseases. Both will report to David Meeker, president and chief executive of Genzyme, and will join the Genzyme executive team. The MS and Rare Disease businesses constitute Genzyme's core focus following its integration with Sanofi.

'These appointments are a critical step in launching the new Genzyme,' said Meeker.

Sibold has more than 20 years of experience in the biopharmaceutical industry, primarily in commercial operations, and has worked on multiple sclerosis products Avonex and Tysabri. He spent eight years in positions of increasing responsibility at Biogen Idec. Prior to this, he was md of Biogen Idec's Asia Pacific region, where he was responsible for Australia, New Zealand and six Asian countries.

'Our goal is to build a world-leading multiple sclerosis franchise,' said Meeker. "Bill's substantial commercial experience and his deep knowledge of the MS field will be critical to the launch of Lemtrada and Aubagio, two investigational therapies with the potential to transform the lives of people living with MS.'

Sibold joins Genzyme from Avanir Pharmaceuticals, where he was the chief commercial officer.


Rogerio Vivaldi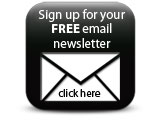 Vivaldi joined Genzyme in 1997 and has held positions of increasing responsibility over his career with the company. He was formerly president of Genzyme's Renal and Endocrinology Business. He previously served as senior vice president and president of Genzyme Latin America, responsible for the company's significant growth and diversification in the region, after founding Genzyme in Brazil.


Companies