Genzyme reopens API manufacturing plant in Haverhill, UK
K32 plant destroyed in explosion 12 months ago
The Genzyme team: (left to right) Steve Bates, senior director of government affairs and market access; Manuel Loureda, operations director; Paul Logue, vp and general manager; Tim Mann, project manager, Capital Projects; Amar Gor, head manufacturing technical support; Mark Hyett, head of manufacturing
Genzyme has officially re-opened its K32 pharmaceutical manufacturing facility in Haverhill, Essex, UK, which was destroyed by an explosion 12 months ago.

The K32 facility produces the active ingredient for Renvela (sevelamer carbonate), a drug that controls phosphate levels in patients with chronic kidney disease that was launched in the UK in October. The site supplies the ingredient in Renvela to the global market and plays a key role in distributing it across the UK and the rest of the world.

The plant was closed last December after three explosions in the spray drying unit caused by an accumulation of fines in the bag filter. During the refurbishment, Genzyme says it maintained a full supply of Renvela to patients.

Paul Logue, vice president and general manager at Genzyme, Haverhill, who had only been in the role for 15 days when the explosion occurred, said the official re-opening of K32 was a celebration of a successful team effort to rebuild the plant on budget and on time. The rebuild includes new equipment and safety systems for both K32 and the older K30 facility on the site, which produces the active ingredient for Renagel (sevelamer hydrochloride).

Paul Logue: the opening of the new facility was a celebration of a successful team effort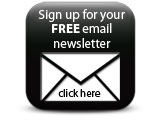 'The additional investment in new equipment and safety systems is a clear demonstration of Genzyme's responsibility to the safety of our staff and to the health of patients,' said Logue. 'They were uppermost in our minds when we were fixing the problem and ensuring that an explosion would never happen again.'

He added: 'Our core values are only tested in a crisis and while everyone realised that time was important during the rebuild, no undue or unreasonable pressure was put on us.'

Genzyme says the refurbishment project took 100,000 man hours to complete and at its peak there were 160 people from 11 trades on site. The additional safety systems at K30 took six weeks and after commissioning the plant started up in April, producing 4 tonnes of product by the following month. K32 was then rebuilt in 32 weeks, with start-up in October. This plant had produced eight tonnes by 16 November.

The Haverhill manufacturing site was first opened in 1982, and has since grown significantly in size to a total of about 21 hectares.

Since then Genzyme has made a number of capital investments at the site totalling more than £100m. There are now 350 people employed at the facility, with 185 supporting the manufacture of sevelamer.


Companies