Gerresheimer Duma Twist-Off Advanced container offers increased barrier properties
Features a more uniform wall thickness, optimised closure design and compatibility with other Duma closures
The new Duma twist off advanced container
German glass and plastic packaging company Gerresheimer will this week unveil an improved Duma Twist-Off container called Duma Twist-Off Advanced for solid pharmaceuticals.
The improvements include a more uniform wall thickness, an optimised closure design and compatibility with all other high-quality Duma Twist-Off and Duma OneLiner closures.
Gerresheimer says Duma Twist-Off Advanced containers are more stable than their predecessors because the thinner areas have been eliminated and they have a more uniform wall thickness distribution. Their permeation has also been further reduced and their barrier properties improved.
The new Duma Twist-Off Advanced containers with closures are available in sizes 15, 35, 75, 100 and 150ml.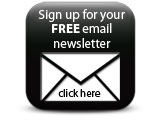 The Gerresheimer Duma, Dudek and Triveni branded products include a broad range of containers in HDPE and closures in LDPE and PP for the pharmaceutical market. A wide choice of solid dosage, closure and security systems makes the range fully adaptable to the individual requirements of the customer. It includes containers with screw caps, snap closures, child-safe and senior-friendly closures.
Featured Companies