Global generics market to experience double-digit growth through to 2021
America remains good for growth, whereas Europe lags behind – even the UK, with its large generics market
In some countries, such as Brazil (photo) and France, more than 20% of all drug sales are generic. Credit: The Photographer, via Wikimedia Commons
The global generics market has experienced dynamic growth in recent years, reaching a value of $318bn, according to data from research company MarketLine.
The company's latest report states that Asia-Pacific was comfortably the largest region in value terms, accounting for more than 46% of the global total in 2016. The US followed with more than 31%, while Europe continued to lag behind, contributing only 15.6%.
The US once again reigned supreme as the single biggest country market, with a value of $99.7bn. Despite being more mature than all other markets, the country still offers excellent growth opportunities.
Nicholas Wyatt, MarketLine Project Leader, explains: "While the US market is the most mature globally, it remains some way off saturation point."
While the US market is the most mature globally, it remains some way off saturation point.
"In recent years, significant savings have been made by substituting branded drugs with generics, an estimated $227bn in 2015."
"It is therefore not difficult to see the appeal, particularly at a time when people fear that possible changes to Medicare will increase costs."
This is reflected in MarketLine's forecast data for the US market, which the company predicts will grow with a compound annual growth rate of 7.2% between 2016 and 2021, to reach a value of $141.2bn.
Europe
Things are less positive in Europe, which, despite lagging way behind the US, is expected to see slower growth.
Wyatt continues: "Generic medicines save EU patients and the healthcare system over €40bn ($53bn) each year."
"Despite this, in markets like France, Italy and Norway, generics still account for less than half of the pharmaceuticals market as a whole, due to an enduring resistance to prescribing generics."
"Even in the UK, where generics account for an estimated 82% of prescriptions, proposals for automatic substitution have not been ratified."
The UK is not alone in this regard, and branded drugs are proving hard to displace in Europe. Consequently, MarketLine is projecting a CAGR of 5.6% for the 2016–2021 period.
Wyatt concludes: "Despite having more scope for growth than the US, Europe will fall further behind. However, that does not mean the excellent growth potential should be overlooked."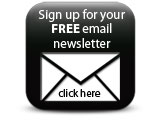 "As governments struggle to maintain healthcare spending, reimbursement made using the manufacturer's list price for the branded product starts to look very unattractive. This should propel a move toward greater generic substitution."