Gordon Sangster to join Codexis as Chief Financial Officer
He has held CFO positions at public and private life science companies for the last 14 years
Gordon Sangster
Codexis, a developer of biocatalysts for the pharmaceutical and fine chemical industries, has appointed Gordon Sangster as Senior Vice President and Chief Financial Officer.
Sangster joins the company on 18 August and will report to Chief Executive John Nicols.
Prior to joining Codexis, Sangster has been Chief Financial Officer at multiple public and private life science companies for the last 14 years.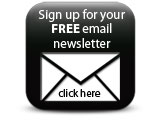 From 2011 to July 2014, Sangster was Chief Financial Officer of Nitinol Devices & Components, a private medical device manufacturer. He has also been CFO at medical device companies ITC Nexus-Dx; Micrus Endovascular; HemoSense; and at biotech company AP Pharma.
Companies