Helix BioPharma sells Rivex Pharma division to Pharmascience
Biotechnology | Finance | Research
Unlocks funds for Helix to concentrate on development of cancer treatments
Helix BioPharma, a Canadian biopharmaceutical company developing cancer therapies, has agreed to sell its Rivex Pharma division to Montreal-based Pharmascience for US$8.5m.
Helix, located in Aurora, Ontario, will use the proceeds from the sale to fund its ongoing research and development and other operating activities.
The transaction has been unanimously approved by Helix's board and is subject to the approval of shareholders and certain other customary closing conditions. If approved, Helix expects the transaction will close in late January 2013.
Robert Verhagen, CEO of Helix, said: 'This transaction will enable Helix to focus our management and financial resources on our cancer therapeutics products, including our ongoing clinical trial with L-DOS47, a drug candidate for the treatment of non-small cell lung cancer.'
He also said the Rivex division would have greater growth potential under a new owner 'who is better positioned than we are to invest in the drug distribution business and unlock its potential'.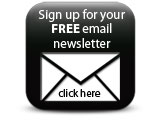 'The acquisition of Rivex will enable our brand division, Pendopharm, to increase its diversification and expansion strategy,' added David Goodman, CEO of Pharmascience. 'We are excited by the opportunity that Rivex's business presents to Pendopharm. We are pleased to welcome the Rivex team to our company, which will broaden and strengthen the development of our organisation.'
Companies