Imcyse announces a research collaboration with Pfizer
Imcyse announced that it has entered into a research collaboration with Pfizer for development of an Imotope, a specific modified peptide, targeting rheumatoid arthritis (RA)
Imcyse is a biotechnology company developing active specific therapies for the treatment of severe chronic diseases.
Under the terms of the agreement, Pfizer will provide an undisclosed amount to fund the research activities, and Pfizer has an exclusive option to negotiate a license agreement for a limited period following the research activities. 
Additionally, Pfizer will perform preclinical evaluation of another of Imcyse's Imotopes targeting multiple sclerosis (MS) to better understand the mode of action of Imcyse's Imotope technology platform.
Imcyse will have access to select technology platforms at Pfizer as well as all research results related to this collaboration.
"We are pleased to announce this collaboration with Pfizer, as it further demonstrates the potential of our Imotope technology and its potential application to pharmaceutical research," said Pierre Vandepapelière, CEO of Imcyse.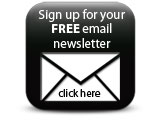 "The collaboration with Pfizer in these two fields of application will help us confirm the potential for our technology in others."