InMed Pharmaceuticals appoints Chief Medical Officer
Abo Mohammed joins the company from GW Pharmaceuticals
InMed Pharmaceuticals, a Canadian biopharmaceutical company specialising in the development of cannabinoid-based therapies, has appointed the former Associate Medical Director of GW Pharmaceuticals, Abo Mohammed, as Chief Medical Officer.
Mohammed is a leader in the development of cannabinoid therapies, having played a strategic role in the clinical development, R&D, and commercialisation of these drugs.
He will join InMed's executive management team and be directly involved in developing the clinical trial strategy for InMed's lead candidates and product development strategy for the company's pipeline of cannabinoid-based therapies, including its two clinical stage programmes, CTI-085 and CTI-091, and the recently initiated program for Epidermolysis bullosa simplex (EBS), INM-750.
Craig Schneider, Chief Executive of InMed Pharmaceuticals, said: 'There are very few individuals worldwide who have Dr Mohammed's level of expertise and direct experience in cannabinoid drug development. We are very fortunate to have been able to attract such a qualified executive to the InMed team.'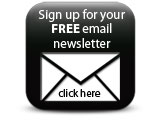 Prior to joining GW Pharmaceuticals, Mohammed was with PPD, a global contract research organisation providing drug discovery, development, lifecycle management and laboratory services. He also served as Chief Medical Officer/Clinical Director in various public healthcare establishments in Africa from 1996 to November 2010.
Companies