Indonesian pharmaceutical market set to increase to US$9.9bn by 2020
Infectious diseases and respiratory therapeutic segments expected to grow significantly
Driven by increased government healthcare spending and growing life expectancy, the Indonesian pharmaceutical market is expected to grow from approximately US$5bn in 2013 to $9.9bn by 2020, at a compound annual growth rate (CAGR) of 10.2%, forecasts market research company GlobalData.
According to the company's latest country focus, Healthcare, Regulatory and Reimbursement Landscape – Indonesia, this growth could be a result of the introduction of government healthcare insurance schemes, such as Jamkesmas and the Family Hope Programme. The aim is to provide health insurance to all Indonesians by 2019.
Joshua Owide, GlobalData's Director of Healthcare Industry Dynamics, says patented drugs account for the majority of the Indonesian pharmaceutical market, with the infectious and respiratory diseases therapeutic segments expected to grow significantly, owing to the increasing incidence of some communicable diseases.
The generics market is also undergoing rapid expansion, boosted by government incentives and the loss of patent protection for several high-selling products. The over-the-counter drug sector accounted for 48% of the pharma market in the country in 2013.
However, the increasing use of generics, coupled with counterfeit medicines, could slow down expansion of the Indonesian pharmaceutical industry, the report says.
According to Owide, the country's regulatory system for Intellectual Property (IP) enforcement is problematic on a number of levels, due to inadequate observation and enforcement, and the lack of an effective customs recording system to discourage infringement of IP rights.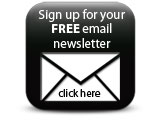 'Non-efficient and non-transparent IP protection for pharmaceutical products and medical devices leaves major loopholes in Indonesia's healthcare system. Infringement is common, and penalties include imprisonment for up to seven years and/or a significant fine, but only minor charges are imposed in practice,' he says.
Companies